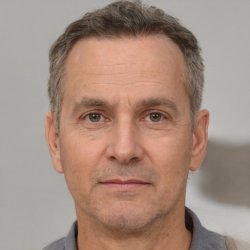 Robert Epley
Personal Finance Writer and Credit Expert
Full Name: Robert Epley
Position: Personal Finance Writer and Credit Expert
Previous Experience:
Previous Experience:
Degree: Master of Science in Finance
Meet Rob
Robert Epley is a skilled personal finance writer and credit expert who knows how to help people get back on their feet again and reach financial well-being. As a former credit counselor and debt collector, Robert frequently draws on his personal experience when discussing personal finance-related topics and defines the direction of the company's development. Additionally, he oversees the yearly consumer financial surveys that target at-risk groups and those with credit problems. His expertise in Finance and desire to help people completely correspond to our bold business goals.
Background
Robert Epley is a Personal Finance Writer and Credit Expert of ASCIN Payday Loans with a passion for helping vulnerable families and individuals with their financial issues. He was a ghostwriter for Business Insider, SuperMoney, and several online platforms that help consumers evaluate financial services and products. His passion for Finance started after he was enrolled at the University of Wyoming in 2002. While being a student, he started to think about how he could pay off his student debt early without letting it climb to sky-high values. Five years after graduation, he managed to completely repay his student debt.
Education & Courses
Robert Epley is a graduate of the University of Wyoming, where he obtained a Master's Degree in Finance. His educational path gave him the knowledge needed to evaluate and react to changes in the fast-paced business world and get ready to meet the needs of dynamic financial markets and industries with professional confidence and effective solutions. The whole educational program helped Rob become a successful business leader and decision maker. At the same time, Robert built the CFP graduate certificate into the Finance Master's program.
After graduating and spending about one and a half years at Blitt and Gaines, he completed a Foundation of Banking course to better understand the bank's role in society and the economy and the ins and outs of banking as a business.
Previous Working Experience
From 2008 to 2009,
Robert worked as a debt collector at Blitt and Gaines. His responsibilities included doing the reconciliation and collection activities for the company. While working there, Robert gained substantial knowledge of the collections industry, rules and regulations, and the litigation process. He also understood the main problems of people who get into debt traps and started thinking of how he could help them reach debt relief.
As a part of Commerce Bank (2009-2013),
Rob was responsible for analyzing commercial credits and preparing packets for loan committees. These packets were utilized by senior management for the annual review of credit relationships, reaffirming loans due for renewal, and approving new loans. At Commerce Bank, he got a better understanding of how to help people with their financial challenges.
While he was a ghostwriter for Business Insider (2014-2016),
Robert wrote articles covering personal finance, credit, and other related topics. His articles were aimed at helping small business owners, individuals, vulnerable communities, and students.
As a credit counselor at National Foundation for Credit Counseling (2016-2019),
Robert Epley helped individuals take confident steps toward future financial clarity and relief. His career was built around assisting people with credit card debt, self-employed, student loan borrowers, aspirational homeowners, distressed renters, veterans, and military families.
Professional Goals Within ASCIN Payday Loans
Robert Epley is an outstanding professional and a vital figure on our team. He has substantial knowledge of how to help people through his writings and overall contribution to creating financial products that meet both the company's business goals and borrowers' needs.
As a part of ASCIN Payday Loans, Rob is passionate about giving wise and practical advice that will work for an average American. He also knows how to improve a credit score and applies a personal approach when trying to find the best possible solution for each situation.
Robert is always willing to share his knowledge with customers through his articles. He offers modern ideas and tips on managing personal budgets along with ways of being a reliable borrower. His professional goal is to help people access knowledge in the field of Finance without turning to complex professional literature.