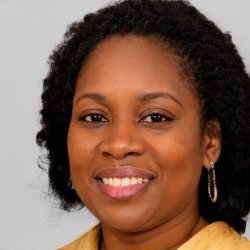 Jeane Ridley
The CEO of ASCIN Payday Loans
Full Name: Jeane Ridley
Position: Chief Executive Officer
Previous Experience:
Previous Experience:
Degree: Master of Finance
Meet Jeane
Being a qualified professional with extensive knowledge in all core areas in the field of finance and over 15 years of working experience, Jeane Ridley is the driving force behind the company. She not only offers new ambitious ideas but also knows exactly how to achieve them with the joint efforts of the whole team. She is a person that brought ASCIN Payday Loans to this point of being a company people know and trust.
Background
Jeane Ridley's interest in finance started when she obtained her Master's Degree in Finance in Iowa State University, where she studied all the core areas in the field of finance. This helped her better understand that clients are one of the major business driving forces. She also learned more about factors that affect people's decision-making processes. Now Jeane is the Chief Executive Officer of ASCIN Payday Loans who provides strategic leadership for the company and keeps track of all the processes to ensure the final product meets customer's expectations. She is committed to helping people improve their financial health by providing fair financial services and products and showing what they should look like.
Education & Courses
Jeane Ridley started her educational path at Iowa State University, where she studied corporate finance. Thanks to this, she got in-depth coverage of finance topics and a strong quantitative skill set. Along with corporate finance, she learned financial analysis and valuation, advanced regression techniques and programming approaches for data analysis, time series analysis and forecasting, optimization techniques, modeling of financial and risk variables, simulation techniques, and tools for effective risk management.
After Jeane graduated, she decided to improve her knowledge in finance by joining various financial courses and using available educational platforms. This way, she gained expertise in personal finance, personal and family financial planning, business foundations, and product cost and investment cash flow analysis. Jeane strictly believes that ongoing education is an integral part of a person's growth and development as a professional in their field of expertise.
Working Experience
While being a loan originator at Homefinity (2006-2009),
Jeane's core goal was helping people with their homeownership goals. She has been working there for three years and has been taught to think outside the box to make sure each client gets the right home finance solution for their unique profile and goals.
At American Consumer Credit Counseling (2009-2011),
Jeane created and offered debt management plans in order to help people become debt-free by reducing interest rates and monthly payments on their existing loans. The plans she created were aimed at showing clients smart ways to fully repay their debts within three to five years. While being a counselor, she understood the most common mistakes Americans made when it came to borrowing money.
As a part of Wisconsin Bank & Trust (2012-2013),
Jeane directed and managed a staff of accountants, analysts, and managers in the performance of multiple complex financial analysis and reporting activities. She also provided leadership in the development, design, implementation, and ongoing management of assigned financial analysis processes and identified potential new business strategies and ideas. Jeane took this position for more than two years.
During one and a half years at Principal Financial Group (2013-2014),
she analyzed financial information obtained from clients to determine strategies, financial products and services to help clients meet their financial objectives. Additionally, Jeane built and maintained a client base, kept client plans up-to-date, and acquired new clients on an ongoing basis.
While being a Chief Executive Officer at MEMBERS1ST Community Credit Union (2015-2018),
Jeane was an inspiring leader who guided her 255 management team and staff to the next level of growth and success. Jeane created a healthy environment in which all employees and members can openly discuss suggestions or concerns. Thanks to her multitasking, she handled multiple projects and met changing deadlines.
Achievements and Career Goals
After nearly 12 years of working experience in Finance, Jeane formed a vision of what customers' expectations look like and created practical ways to meet them. In 2019, she joined ASCIN Payday Loans, clearly formulated business goals, and started implementing her vision in order to reach them. Thanks to her efforts, the company was able to reach a new level and increase revenue by over 280% in as little as four years.
Speaking about the future, Jeane wants ASCIN Payday Loans to become a one-stop shop for needy people and assist them in reaching their financial goals.